View More Product Details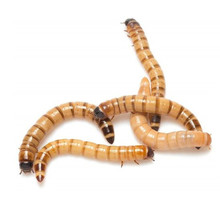 Small Superworms - 3/4"
Small Superworms Zophobas morio Small Superworms are TINY at 3/4" in length For live delivery guarantee: if your temps are below 55 or above 85° the "Hold for Pickup" button must be checked above! Reptiles, birds, fish, and even chickens just love Superworms. They are very l...
See More
View Details