how much is shipping and do they ship to my home
Springtail Cultures
Status:
Open
Sep 11, 2021 - 09:51 AM
---
Answers
This question has not yet been answered.
View More Product Details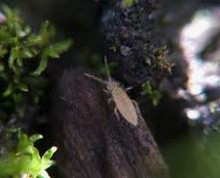 Springtail Cultures
Temperate Springtail Culture Collembola: Folsomia candida For live delivery guarantee: if your temps are below 40 or above 85° the "Hold for Pickup" button must be checked above! Springtails are tiny arthropods that come in 12 oz containers with media and will keep growing for you! ...
See More
View Details