can we go pick up our order without being charged for shipping
Get it Faster
hi im trying to help my dad order mealworms and crickets and we want to go pickup our order, but in the shipping section for checkout all options are for delivery, and charge +$8, do you guys do local pickup, and if so how do i stop getting charged for delivery?
Status:
Open
Jul 19, 2020 - 09:13 PM
---
1

answer
Answers

Jul 20, 2020 - 06:59 AM
As of 7/20/2020 we are closed for curbside pickup and are only shipping
View More Product Details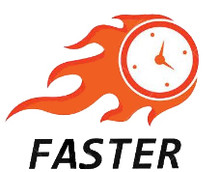 Get it Faster
Get it Faster! When you add on this item, we will process your order the same day Monday - Friday if you order by 2:00 pm EST If you have ordered crickets or silkworms they will ship the first Monday following your order date. This surcharge offsets the price of asking our packers and shippers to ...
See More
View Details