Answers

Apr 29, 2020 - 03:07 PM
Our Vinegaroons are captive bred Mastigoproctus giganteus.


They live up to 10 years and are very slow-growing.

You can differentiate males and females by the underside of the last segment of their abdomen and first leg protuberances: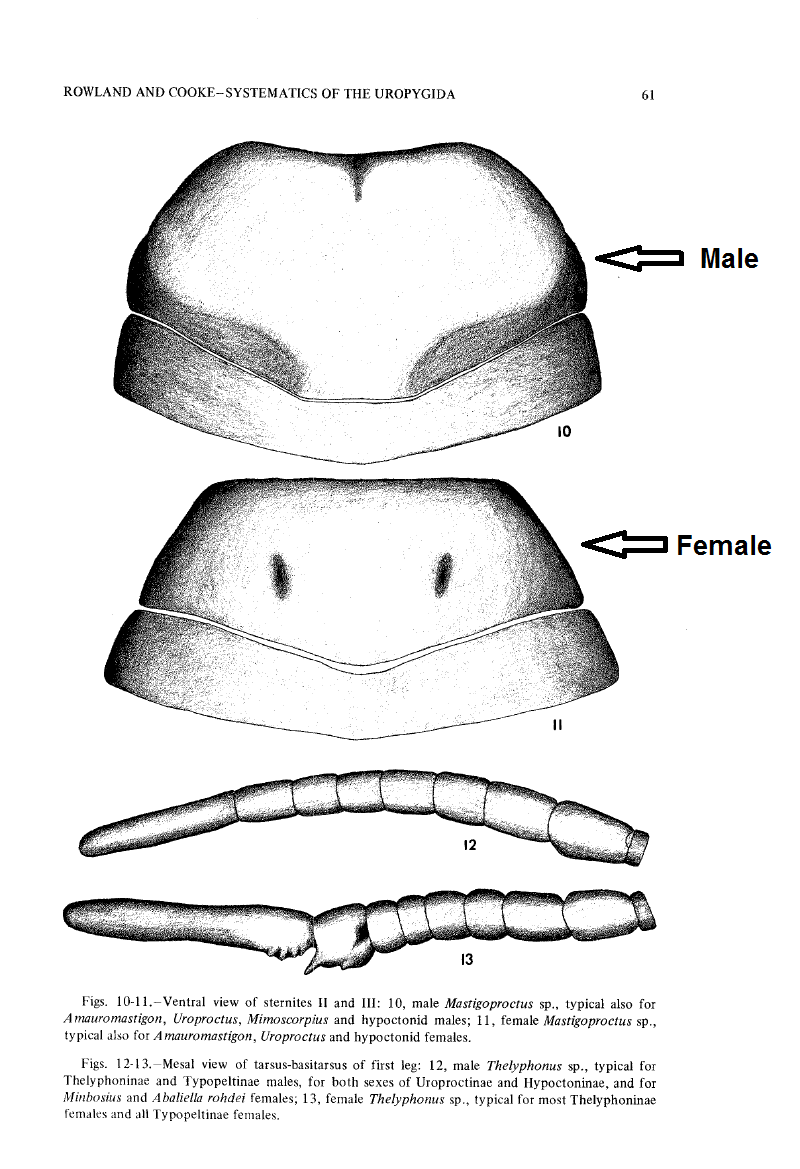 Whip scorpions live on average for 7 years. They grow very slowly, molting 3 times before adulthood at 3 years of age. They are sexually mature after the 4th molt approximately during their 3rd year of age.


Our scorpions have molted at least twice before shipment and measure 2 - 3" in length minus the whip-tail.

We recommend feeding them small crickets, mealworms, spikes that have turned into flies, redworms, Dubia, and waxworms 3 to 4 times a week. Offer fresh water from a shallow dish. They are nocturnal so feeding in the evening is preferable.