Answers

Nov 17, 2019 - 01:46 AM
Good morning!
When you log into our website, go to the rewards program at the bottom left.
From there, scroll down to "Your rewards":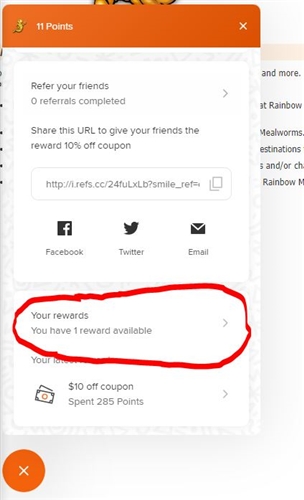 It will display your coupon code you can use on your next order.
If you would like us to cancel the code and re-issue your points back to your account, please email us at support@rainbowmealworms.net and we will be very happy to!