Answers

Jun 02, 2019 - 10:26 AM
Phoenix worms are grown to size and kept in organic bedding that is
not
food. As long as they aren't fed, they won't grow.
However, some of our customers have successfully grown them very large by feeding them! Here's how:
You can grow your Phoenix Worms to a larger size by feeding them using these instructions. You'll need: * A Kritter Keeper * A cup of medium Phoenix Worms * A heating pad (or a way to keep your colony at 90°) * Organic, all-natural multi-grain bread * Fruit or Vegetable baby food 1. Place bread in one layer on the bottom of your Kritter Keeper in at least a 1/2" layer
2. Saturate it with the baby food top and bottom, it should look like this: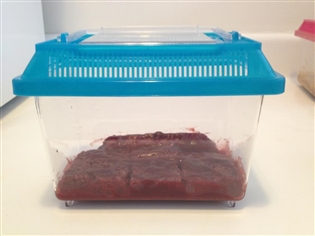 3. Shake off all the bedding material from your Phoenix Worms, and place them on the moist bread. 4. Every couple of days, you will need to change the bread. To remove the worms and change the bread, you can add water to the Kritter Keeper so the worms float to the top like this: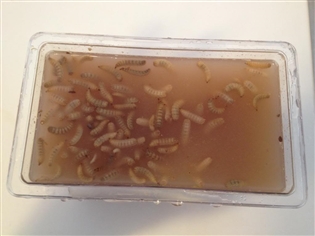 Use the top of the cage to strain them out: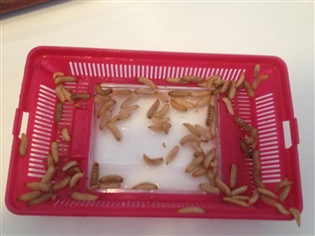 In no time, your worms will be much bigger!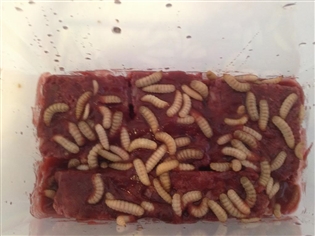 Monitor your colony for any signs of mold growing on the bread, etc. to ensure they are safe for your reptiles to eat. As long as you keep the bread/baby food changed regularly you shouldn't have any problems at all.